The days of leaving a printed folder full out outdated information for your vacation rental guests is long gone. Guest expectations & Covid-19 have finally ended being greeted by a paper guide. Property Management companies are looking for scaleable guest app solutions and there are only really two alternatives – YourWelcome and TouchStay.
Property Managers must decide what their primary goal is when deciding on which guest engagement tool they want to implement. Some holiday rental managers simply want to communicate how the property works and leave some recommendations, whilst others want a pre-arrival check-in, up-sell services and much more.
Both YourWelcome & TouchStay are long established guest apps and have experience of delivering guest experience to the vacation rental bookers. This article outlines the differences between the products.
Pre-Arrival Tool or Full Journey Guest Engagement?
Touchstay is a digital only web app that is designed to be distributed via email to guests pre-arrival. YourWelcome comes with a free 8″ Tablet that is left out for guests and offers a frictionless way to engage with guests during their stay.
Digital only products such as TouchStay are effective as pre-arrival tools as the guest is open to receiving & engaging with emails as they need to know how to access the property. However the major downside is the engagement ends when the guests arrive as they are very unlikely to crawl back through mails to find the link to a digital guide when they need quick access to how the property works or a recommendation.
In addition, digital guides preclude being able to upsell services to guests. A guest is unlikely to try and search for an email from a property manager to buy something (eg a late check out or tourist ticket) and are more likely to use Google or phone the property manager.
Pre-Arrival Only
TouchStay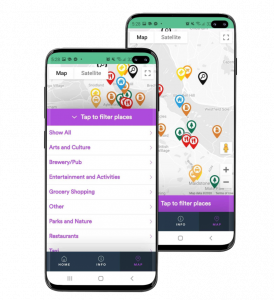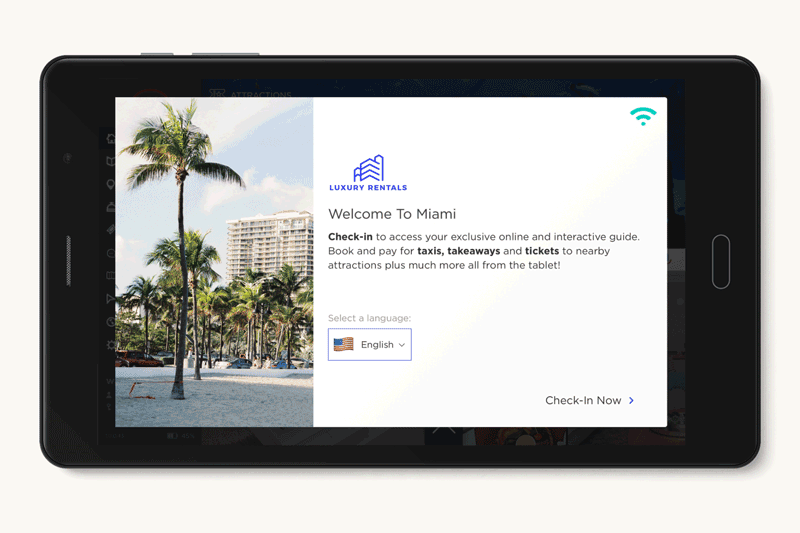 What Information Does TouchStay & YourWelcome Offer The Guest?
TouchStay is a digital version of a traditional welcome book and offer guests the following info on their own device via a website sent via email.
Welcome info (Wi-Fi and key codes)
Recommendations – bars & restaurants
House rules & contacts
Link out to websites.
YourWelcome Tablets offer everything a digital guide book does plus being a Point of Sale and a virtual check in booth.
Check In & Arrival Survey
House Rules & Digital Signature
Video Property Guides
Point of Sale (sell late check outs)
Recommendations – bars & restaurants
Marketing for your other properties
Connects guests to local businesses
How Do Guests Access the Information?
TouchStay is essentially an optimised website access via a bespoke link. This means the delivery mechanism varies on the how you have set up your guest communication. Either you will need to manually email the guests the link as part of their booking confirmation or manually enter the link into your email guest flow via your PMS.
YourWelcome is installed in the property. So guests simply walk into the property and they are greeted by the tablet and can access the information with one tap.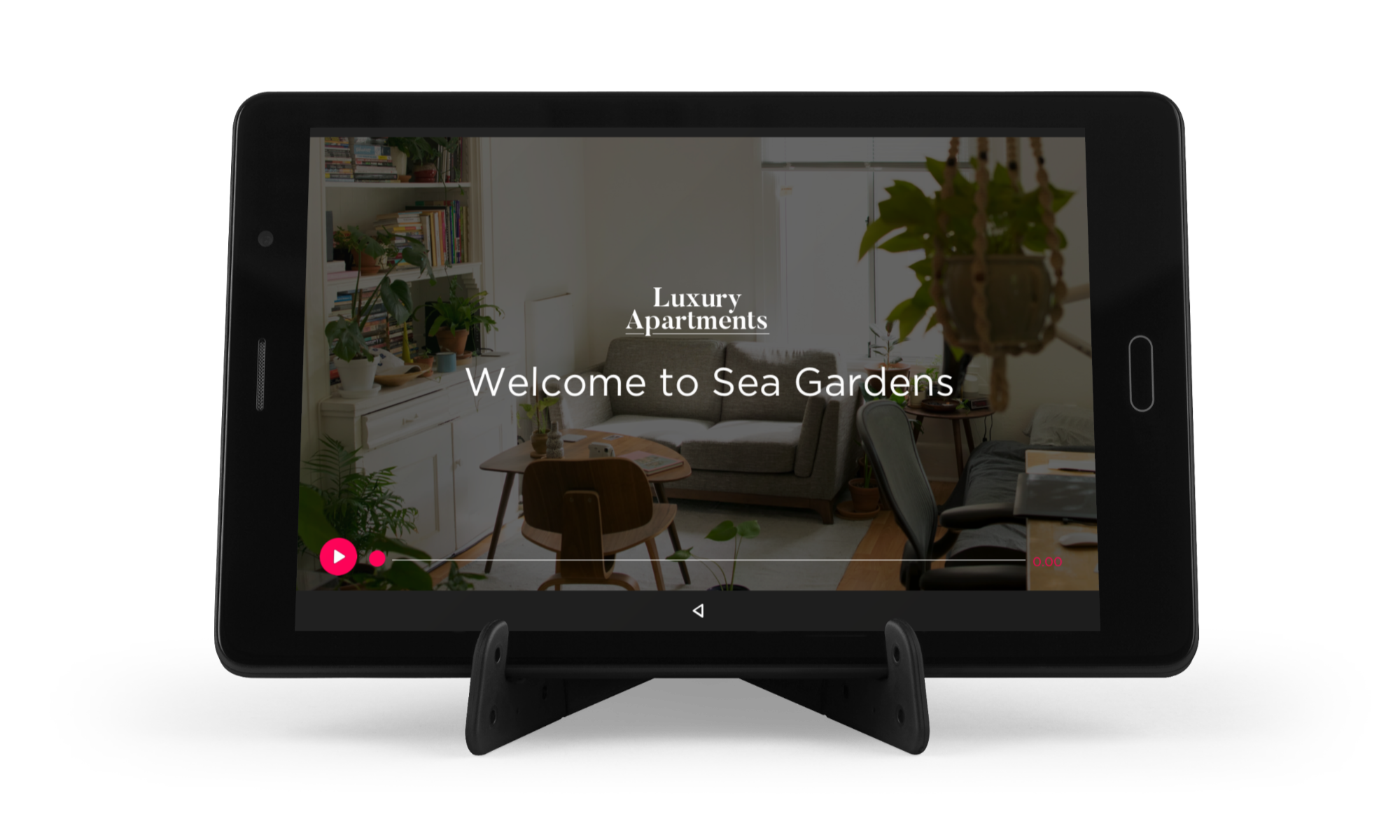 YourWelcome Tablet – instant guest access on arrival to the property
How Easy is YourWelcome or TouchStay to set up?
TouchStay offers a simple self service onboarding process where you can enter all your key info into their web portal. The process is generally well reviewed and will suit individual owners and small property managers.
Option 1: Free Content Onboarding
YourWelcome offers a FREE onboarding service for all customers. This means you can send your information about your properties & local area in any format and their team will onboard the content free of charge.
Option 2: Web Dashboard.
If property managers want to onboard the content themselves they are able to do so via the YourWelcome Dashboard. The process is very similar to TouchStay.