Property Status Overview & Smart Scheduling

Manage more properties with less cleaners
Housekeeping software to gain live insight into property clean status & efficiently schedule cleaners to optimise your operations.
Put your housekeeping on auto pilot and drive efficiency across your operations.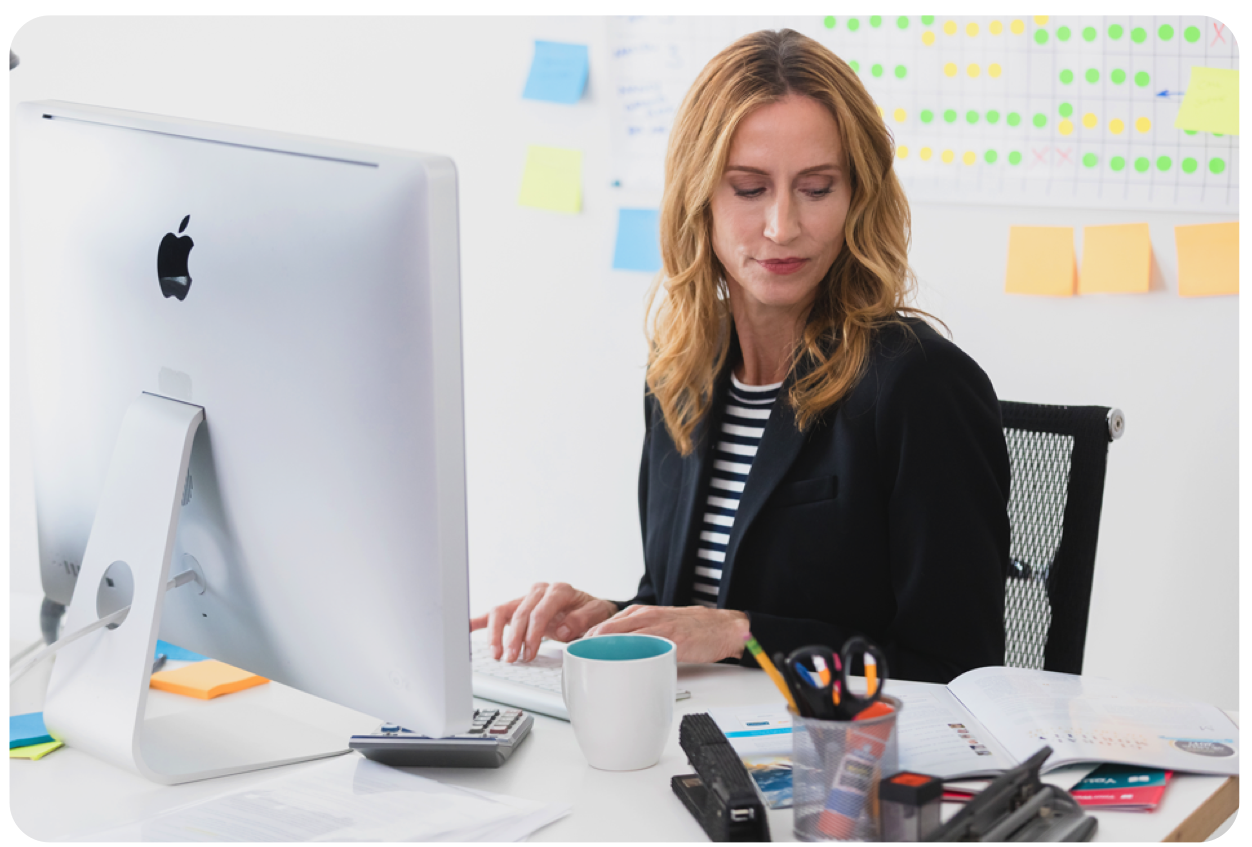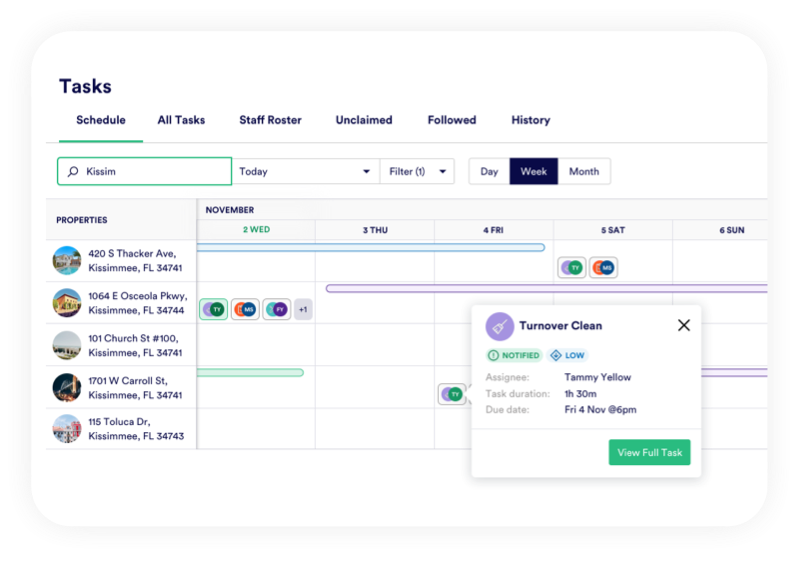 Gain a birds-eye view of property status across your portfolio.
Quick view of property clean status across portfolio

Customise definition of guest ready (clean, inspected)

See live updates from in-field tasks

Realtime in-field feedback for your team
Seamless live updates from in-field team, ensuring you always know when properties are ready for guests.
In-field staff actions reported & shown in dashboard
Understand & solve issues before they happen

Enable cleaners to claim additional tasks to optimise turnover days
Communicate task & scheduling changes to your cleaning team
Auto generation of tasks when issues flagged by your in-field team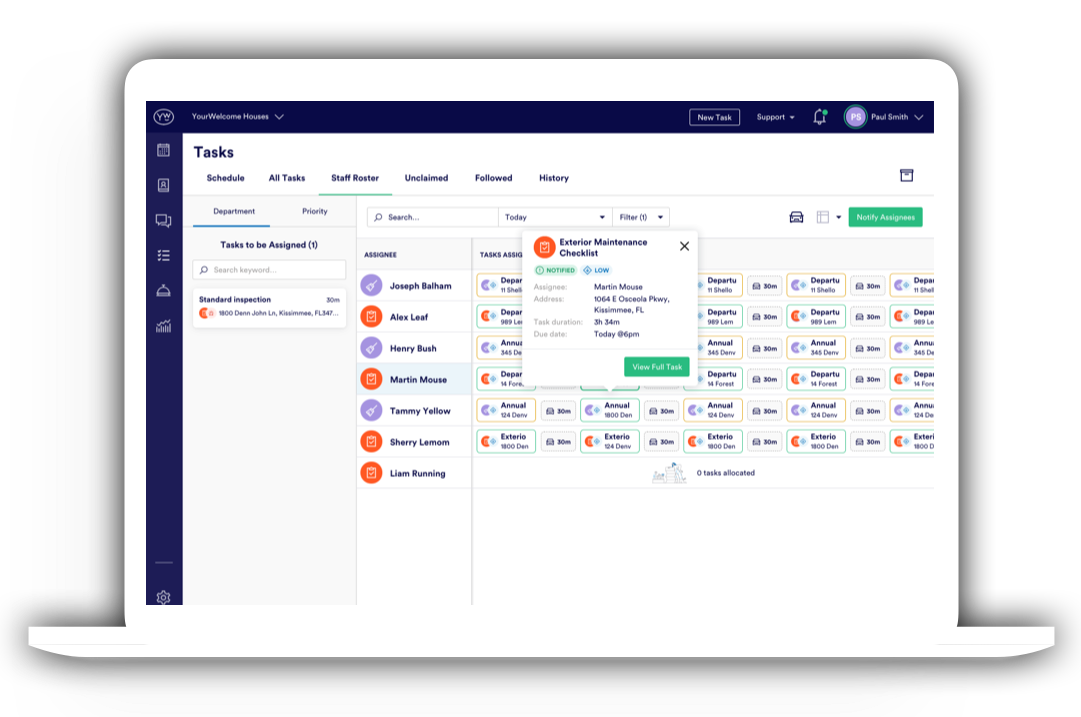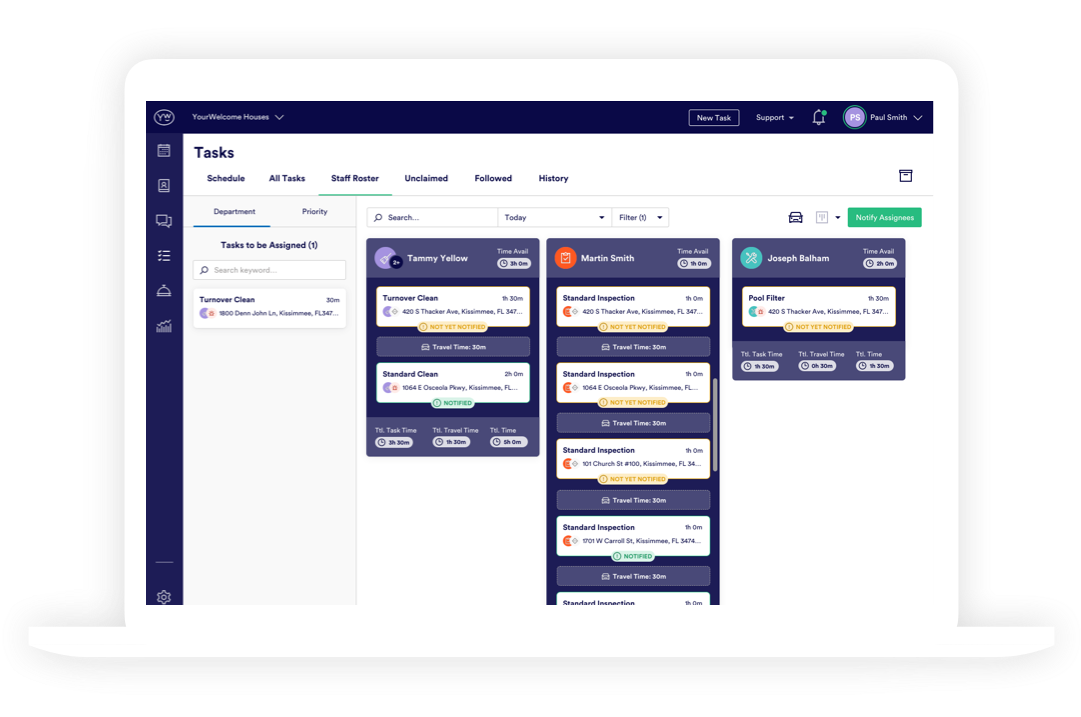 Simplify staff roster with drag & drop scheduling.
Optimise your cleaning teams to streamline your operations

Built in tools to recommend 'best for efficiency' or 'best for cost' scheduling

Utilise drag & drop scheduling saving admin time 

No more spreadsheets & WhatsApp
Tools to improve cleaning & operational efficiency
Cleaning & Maintenance
Cost Tracking
Reduce admin with instant cost tracking from in-field teams.
Empower teams to track parts & labor costs in any task

Customise task cost setting for outsourced work force

Instantly receive cost tracking reports 

Housekeeping software to match your operations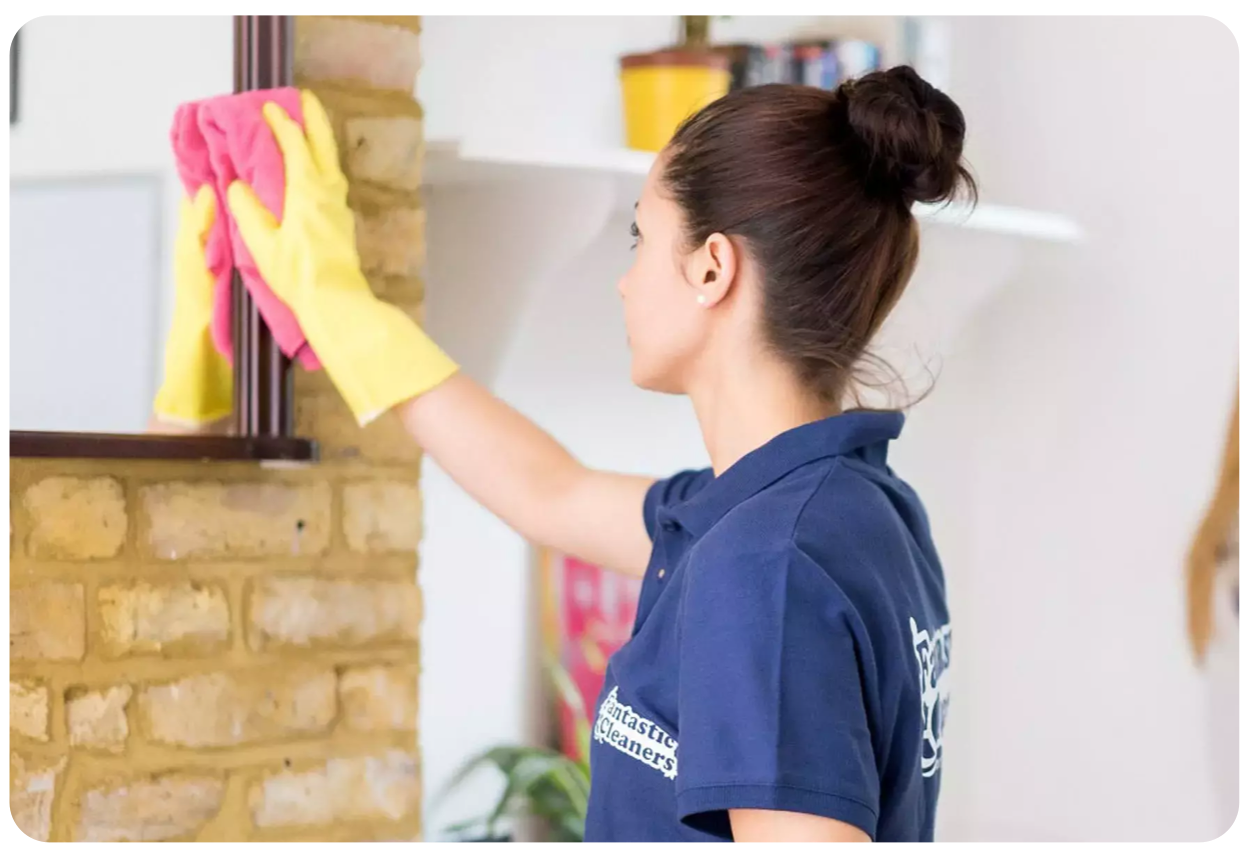 Vacation Rental Property Care
 Automate housekeeping & maintenance tasks linked to bookings and auto-assign your in-field teams to tasks.
Put your operations on autopilot.
View Pricing